Rich Walker on Tech Talk Show
Our MD, Rich Walker, was a featured guest on the Tech Talk Show, an online radio show that talks all things tech!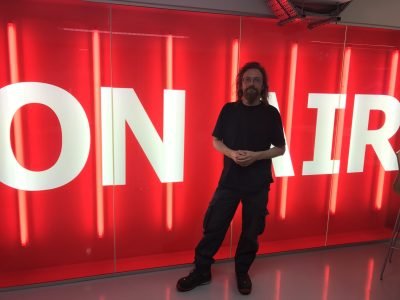 They started the interview by briefly discussing when Shadow were seeking investment on Dragon's Den (UK Series 3, Episode 3), with Rich describing it as hot and uncomfortable! We didn't receive an investment that day – but that's no bad thing! Rich continued by discussing our early days, and how we went from building a bipedal waking robot to building a dexterous Hand (both of which were included in the Science Museums 'Robots' exhibition – now heading to the Museum of Science and Industry in Manchester from October 2017).
The Tech Talk team asked a few inevitable questions about prosthetics ('people who design prosthetics design differently – they want light, cheap, functional. With the robots we build, we can do things differently'), to employment ('what usually happens is that if you add automation, productivity goes up, then you can hire more staff').
To hear the full show, make sure you have a listen to the Tech Talk Podcast. Let us know what you think of the interview by tweeting @ShadowRobot.