Company News
Dec 16, 2018
Ben Russell on Shadow's work in the Robots Exhibition
The Science Museum's Ben Russell has been doing the rounds recently with the press, promoting the brilliant new exhibition 'Robots' which he curated. We are very proud to have some work in the exhibition, which Ben talks about to Absolute Radio's Geoff Lloyd:
"I recovered a robot from a basement in Islington from a wonderful company called Shadow, who make robotic hands. I went to see them and at the end of the visit they mentioned 'oh we've got a humanoid in the basement'. Oh blimey, why didn't you tell me sooner!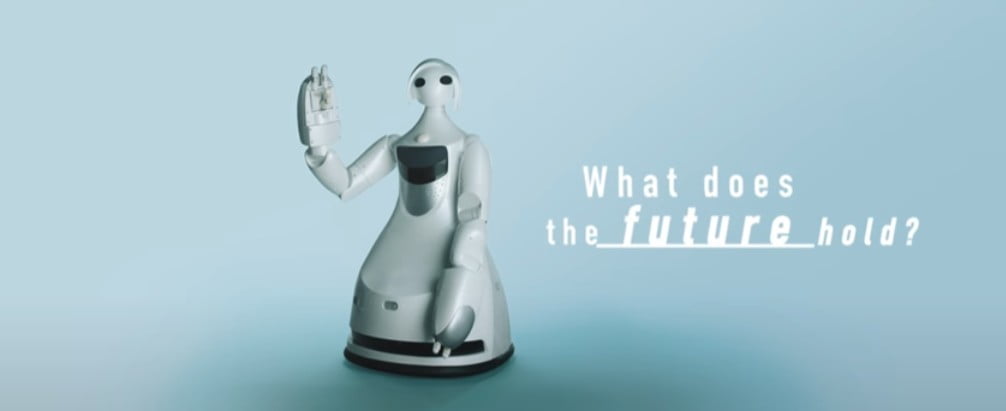 "We went downstairs, and in a cupboard there was a gaping void where the ceiling had collapsed – plaster and rubbish everywhere – and i ended up dragging this [our Bipedal Walker] out by its ankles. You have to [do these things], it's the best part of the job!"
Geoff also asked Ben what's the closest somebody has got to the functionality of a human hand, to which Ben replied:
"A company in London, called Shadow; they've built a remarkable piece of micro engineering. Actually the more you look at it, the more you realise how your own hand is amazing. You can do all this stuff with your hand…it's a miracle if evolution, frankly.
"What was funny with the Shadow Hand – the first one – the acid test for it was 'would it pick up a pint glass of beer?' Even that, you think ' that's simple' (perhaps after a few beers it isn't), but just having the fingers positioned, the relative position of the thumb, it's quite heavy and quite slippery – all of this you balance in your mind without even thinking about when you go and have a beer. Trying to get a robot to do that was a hell of a job – if it doesn't squeeze enough then it'll let the glass go, squeeze too much and you break the glass, the parameters are changing continuously. There's a lovely bit of film we found, a robot hand, it's quite rudimentary, it picks up a pint! They probably went and had a beer after that."
Ben's already mentioned us in his 'Top 7 Robots to See' in the exhibition, and we're happy to be one of  WIRED's '9 of the Most Creepy and Retro' robots in the exhibit too (there's a compliment in there somewhere, right?).
If you haven't seen the exhibition yet, it's in London until 3rd September 2017. You can book your tickets here, then tell us what you think! @shadowrobot