Company News
Oct 26, 2017
Shadow's SGS shortlisted for design award at Innovate 2017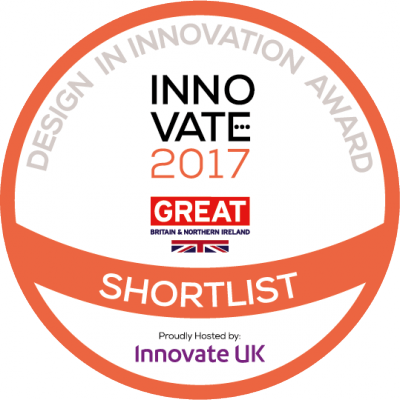 After being thrilled to win a place at Innovate 2017, we're even happier at being shortlisted at the event for the Design in Innovation Award.
The award recognises innovation projects that demonstrate excellent use of human-centred research and design processes (rather than solely technology-led innovation), leading to new products or services that are more desirable, useful and easy-to-use.
Innovate 2017 showcased the best of UK innovation – we were just one of 100 companies nationwide to be selected to exhibit to over 2,500 businesses at the NEC, Birmingham.
We exhibited a version of our Smart Grasping System™ – an intelligent, industrial grasper. Currently in development, with further developments expected over the coming year, the Smart Grasping System will feature built-in intelligence and vision, meaning that you can use one robot to perform the work of many robots, thus reducing the amount of robots needed in a factory. For more information about the Smart Grasper, feel free to get in touch with us.