Company News
May 15, 2020
Tactile Telerobot wins the Collaborate to Innovate Awards!
Our Tactile Telerobot is named as one of the UK's most inspiring examples of innovative engineering collaboration!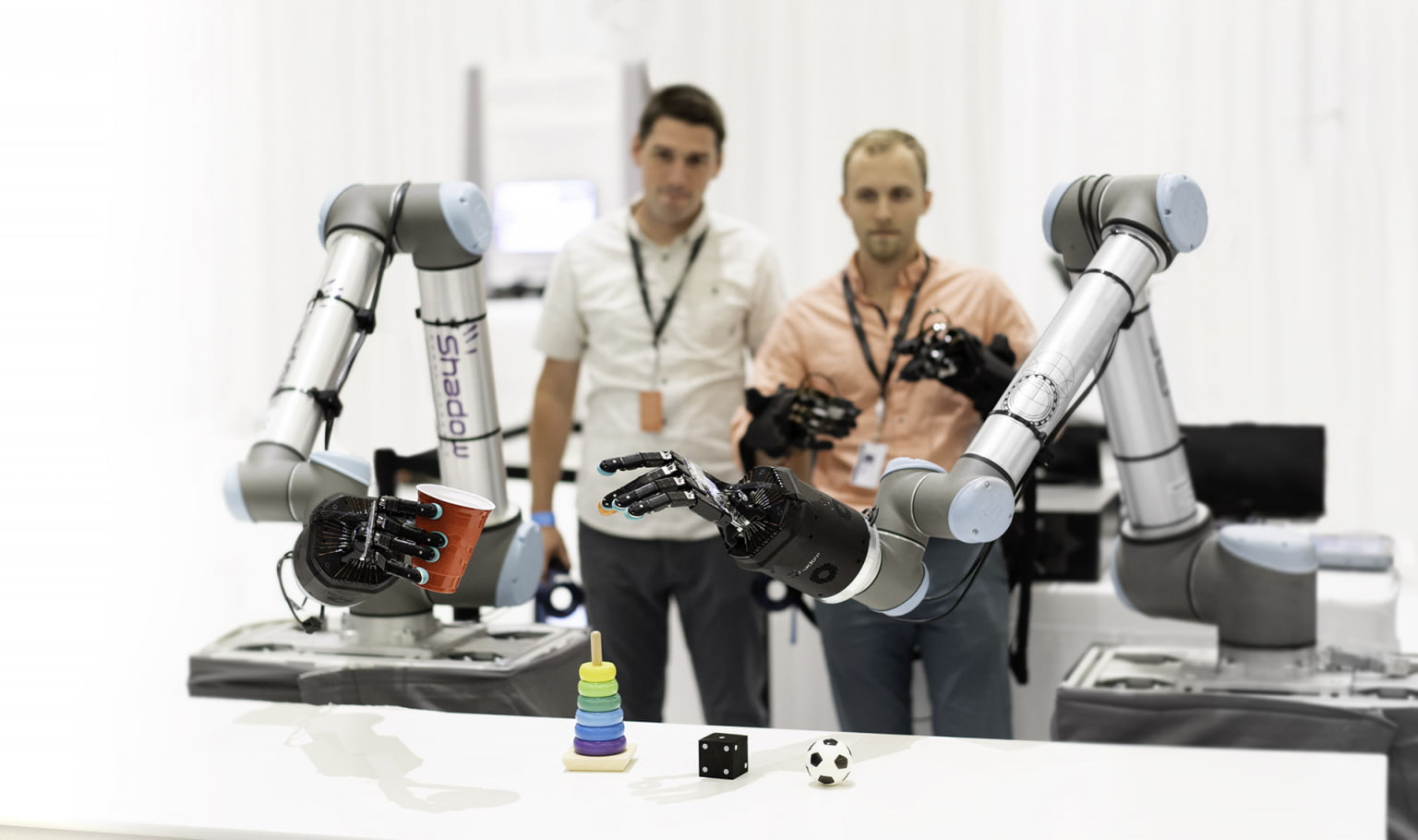 The Tactile Telerobot is the world's first haptic telerobot hand allowing for cross-country teleoperation. It is a collaboration between Shadow Robot, HaptX and Tangible Research – funded and facilitated by All Nippon Airways. Find out more about the product and collaborators here.
We won under the Wild Card category for the 2020 C2I Awards hosted by The Engineer. The Wild Card Category is for tech that doesn't fit into one sector alone. Our telerobot can be deployed in Nuclear, Pharma, Remote Maintenance and further developed for Space!
Thank you to The Engineer for organising this special award which they do every year. In "normal" times, The Engineer would be toasting the Collaborate to Innovate winners at a lovely central London venue but this time around, they've had to alter things for obvious reasons, and they have done so wonderfully with a week's long programme of recognition and virtual festivities.
Thank you to all their sponsors and partners too!
About the Tactile Telerobot
See it in action: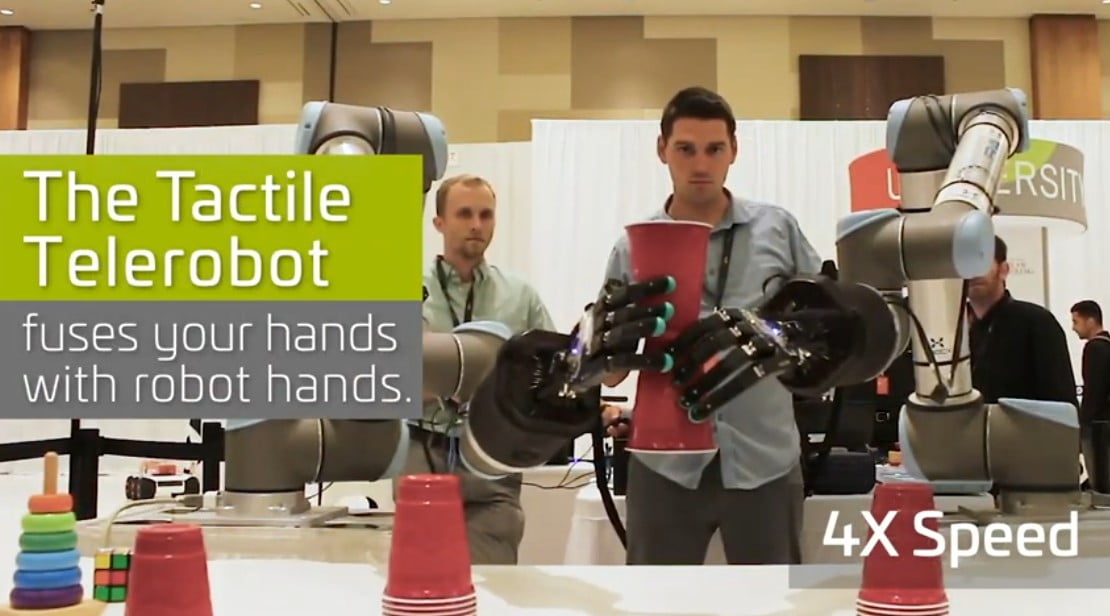 Collaborators: HaptX and Tangible Research
Funding and Facilitator: ANA Holdings
Special Thanks: SynTouch, Universal Robots, HTC Vive
More information about this year's Innovation Awards winners can be found at https://www.theengineer.co.uk/
There will be a 40-minute Awards Special broadcast featuring interviews with headline sponsor & judges and short videos about all of the C2I's category winners including Shadow Robot. Link: Coming Soon.