Visit us at ICRA & ROSCon 2013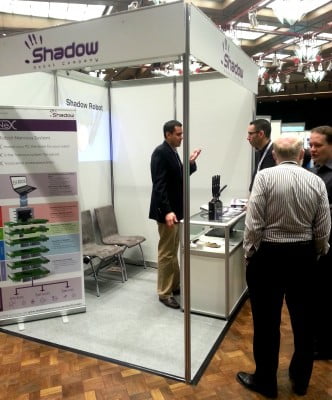 From the May 6th to 10th in Karlsruhe, Germany, Shadow will exhibiting at ICRA 2013. We will be showcasing the Shadow Dexterous Hand and our new product: RoNeX.
Ugo & Toni from our software team will also be at ROS Con 2013 in Stuttgart and will be giving a lightning talk about RoNeX – if you're interested in this upcoming product or how we use ROS with our Dexterous Hand, that'll be a great opportunity to find out more.