How to achieve happiness and balance as a remote worker
Many of the staff here at Shadow are remote workers, including our Chief Technical Architect, Ugo Cupcic. He wrote a post on Medium about his journey from being office-based to home-based…
"We decided to leave London more than 4 years ago when our first daughter was born. We wanted to move to Brest — a small city in Brittany. We wanted to be closer to our family and give our daughter a quiet environment to grow up in.
In London, I had my dream job for a dream company. I was the only software developer at the Shadow Robot Company, working on the most dexterous hand in the world. Shadow was a smaller company then, but we were starting to ramp up. I had enough exciting tasks to work on to fill a few lifetimes. I wanted to be part of the adventure — but no one was working remotely in the company. I still approached our MD — Rich Walker — to discuss my idea of working remotely. As often with Rich, he was immediately on board. We thought about how we could do it, asked around, and started to set things up. First, we gave it a try: I started working from home — still in London.
At the same time we hired a new software guy — Toni, who's now leading the software team — to work from the office. I was to manage him   remotely. We all adjusted to this new way of working , with a few trips to the head office from time to time. And then it was time for the big jump. We moved to France.
After a few months in France, I found out that remote working was not so easy. I went through a rough phase. I felt isolated. My productivity went down, so did my morale. But, since then, I have fine tuned my routine through experimentation — and we now have a second daughter! I am now convinced that working remotely is one of the best ways to achieve work-life balance. But it's damn hard to get there! Here's what I found out in that long journey.
Forget about the guilt
I soon realized that I'd stopped enjoying part of my life. I kept projecting instead of living in the now. Each time I was doing something, part of me felt guilty about not doing something else. Instead of enjoying watching my daughter turn into an amazing person, I worried that I wasn't working hard enough. Instead of enjoying my work, I was worried that I did not spend enough quality time with my family. I understand that this work-life balance is a struggle for a lot of non-remoties too. But I believe it hits remote-workers harder. The fact that you're the only one in charge of your schedule makes you feel responsible.
Once I identified the situation, I spent some time defining what my actual goals were. I want to:
be fully there for my loved ones when they are around — not only physically but emotionally too.
be proud of my work. I need to deliver at least as well as if I were on site.
keep improving myself: learn new things, stay fit…
The answer is obviously simple: stop feeling guilty and enjoy the moment. But it's not that easy to achieve. I need to be a hundred percent focused on what I'm currently doing — parenting, working, self-improving.
Given the hard time constraints I have — picking up my daughters at the right time — I have to make the most of my available time. If I want to achieve the goals I set for myself, I need to be able to switch quickly from one state to another — freeing my mind from the previous state. I also need to achieve maximum productivity when working. I spent a few years tuning my routine to be able to achieve this.
My routine
So I experimented with different routines. I learned a few things along the way. I realized that for me the hardest part is to be able to switch quickly from my working state to my parenting state. Diving into work and finding the focus comes easily. But keeping that focus is the second hardest part. Here's my current routine: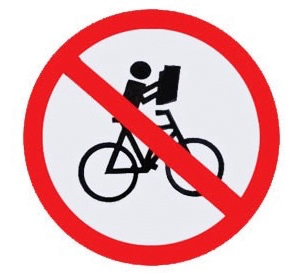 before 7am or after 8pm: self-improvement. I like to spend some time reading or practising new skills when my daughters are still sleeping. I'm also part of a water polo team. Training sessions are in the late evening.
7am to 8am: family morning routine. Prepare breakfast and lunch boxes, have fun, chat…
8am to 9am: catchup cardio workout. I cycle for one hour indoors whilst catching up on my work emails, storing articles to analyze later, interacting on social media. This prepares me for an interruption-free work session while being a very productive time.
9am to 4.15pm: deep-focus work session. This is the time where I'm in the zone. Focusing on key parts of my job. Depending on what I'm tackling I'll be working from my favourite cafe, my co-working space or from home. I also take a half-hour lunch with different people at my co-working space. It's a great way to recharge my batteries for the afternoon!
4.15pm to 4.25 pm: cleanup for the day. I use the last 5–10 min of my working day to ramp down, clean up my space, brain-dump on my bullet journal…
4.30pm to 8pm: pick up kids and enjoy family life. My previous 5–10min ramp down is crucial. I can fully connect with my kids instead of having half my brain taken up by intensive work that felt interrupted by a distraction. As Jazon Zimdars said in this amazing post:
The people you love aren't interruptions, they're the reason you work at all. Give 'em a hug.
Sticking strictly to this routine does wonders for me. It boosts my general happiness and productivity levels. I'm also using a variety of methods and tools to keep productive, but those are out of scope for this post. I still wanted to mention quickly the slack remotive channel. It's a great place to exchange with people facing the same difficulties. I'm convinced that it would have helped tune my routine more quickly if it existed at the time.
Identifying the problems of remote-working and fine tuning my routine took a while. It's a work in progress but I'm now in a place where things are clicking nicely. It wouldn't have been possible to get there without my amazing family. I can't thank Shadow enough for their continuous support and adjustments. Together, we went from a rigid, non-remote company to a more flexible place allowing remote work. It's a hard process with lots of adjustments but it's worth it!
If you want to exchange around ideas around remote-work, get in touch on twitter @ugocupcic!